Fine lines and wrinkles — softened and smoothed with Botox.
Our certified clinicians will find your perfect balance of noticeable yet natural results.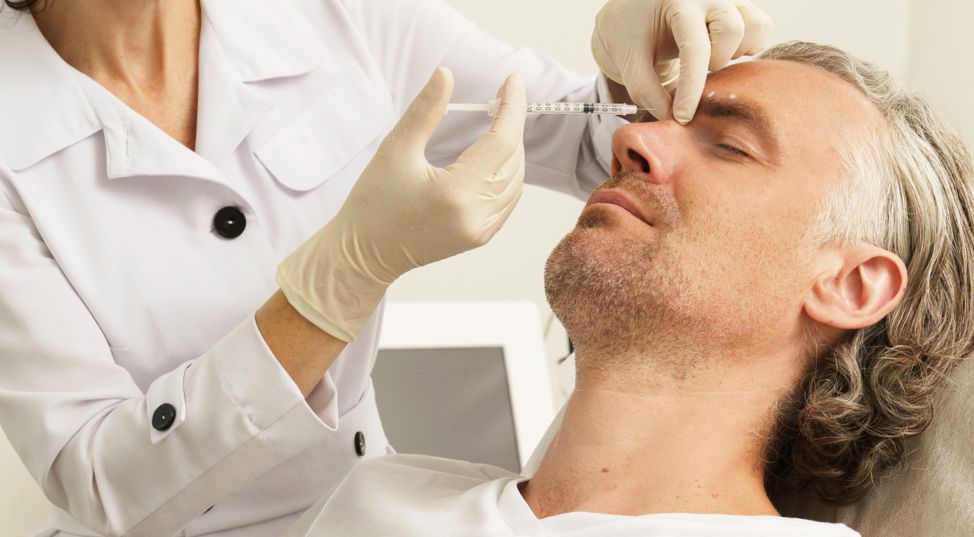 When your goal is to look more alert and minimize natural age lines, Botox is a great option. Our clinicians will ensure:

Prioritize precise injection placement and dosage for maximum efficacy.

Carefully assess your unique facial structure and desired outcome.

Create results that are noticeable, yet natural.

Create a customized treatment plan is perfectly aligned with your individual goals.
Guidance and care at every step.
Our practitioners understand your concerns. When you invest in Botox and trust us with your appearance, we take that responsibility seriously. We are committed to delivering results that you will love. This dedication extends every step of the way: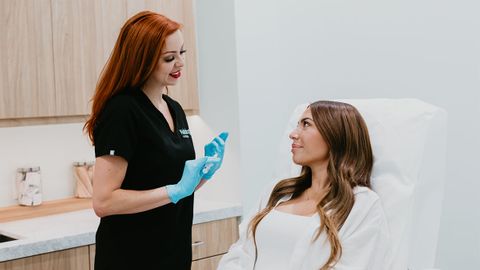 Ensure your safety and comfort. With meticulous attention to detail and adherence to the highest medical standards, we ensure that you feel secure and at ease throughout the entire process.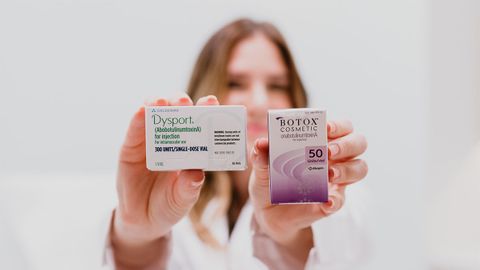 Empower you with knowledge. We will take the time to explain what Botox is, how it works, and its benefits - so that you may make informed decisions that align with your desired outcomes.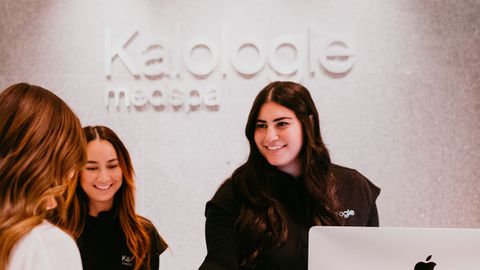 Support your long-term aesthetic goals. We are genuinely excited to be a part of your aesthetic journey and strive to create an experience that exceeds your expectations.
To learn more about starting your Botox journey at Kalologie, book your free consultation now. Our expert staff is ready to see you and answer all your questions.

My face looks like me again!

I am two weeks post Botox injections and my face looks like me again! When I look in the mirror, I see the best version of myself... young, refreshed and vibrant… The placement of product, amount and way it was administered was efficient and painless… The entire experience was pleasant, fast, luxurious AND I look like a million bucks!

- Jill

They took the time to explain every detail

"I went in for my first time ever Botox. I was a nervous wreck myself, but they took the time to explain every detail of what was going to happen from prep to after care and even went through the paperwork with me and explained what Botox actually is scientifically speaking! ( both super knowledgeable) … Before I knew it I was done!"

- Lucas

My face looks amazing!

"The spa looked so gorgeous and the staff were helpful about parking and so friendly when I called ahead of time. I am definitely going back!! My face looks amazing and I got the exact amount of Botox I needed!"

- Ashley
What can you expect from your Botox transformation?
Extraordinary is our baseline. Here are some of our Botox clients' stellar results.
Our Botox treatments pair well with...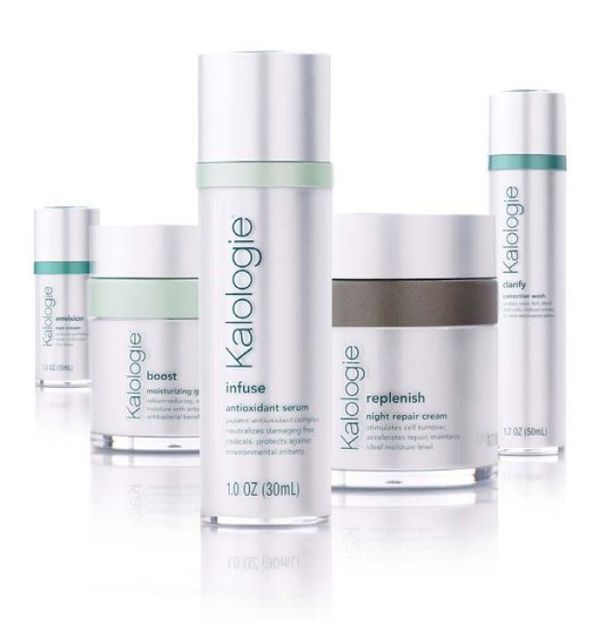 Botox is just the beginning.
Enhance the outcomes at home with our Kalologie products. Choose from the expertly curated Kalologie skincare products below to complement your treatment:
FAQ ABOUT OUR BOTOX TREATMENTS
Botox is an injectable substance derived from botulinum toxin type A. In nature, it's derived from the bacteria that causes botulism. But when harnessed in cosmetic medicine, it works as a temporary muscle relaxer to reduce wrinkles.
How long does it take to get Botox?
Botox appointments are quick and easy to fit into your busy schedule.
Reach out to your local Kalologie Medspa and see how quickly we can get you in for a visit. Think of your easiest booking experience — we bet we'll be easier.
What should I do after I get Botox?
For the first 24 hours following Botox treatment, you should avoid exercise, excessive sun and heat exposure, and consumption of alcohol. This will minimize the risks of experiencing any temporary side effects.
After that, enjoy beginning to see your results! And book your next treatment with us at your local Kalologie Medspa.
How much does Botox cost?
The price of Botox treatment can vary, so for the most accurate estimate, reach out to your local Kalologie Medspa.
For an estimate of how much our treatments may cost — and to see available financing options — please see our Pricing page.
When should I expect to see results from Botox treatment?
Results may vary, but you may begin to see results from your Botox treatment within 24 to 48 hours after leaving our office. Your full results will appear 10-14 days post-injection.
Who knows? Maybe you'll become one of those gorgeous gallery images yourself.
What if my question isn't listed here?
It's perfectly understandable to have questions before getting Botox treatment.
Our expert practitioners are here for you. We want you to understand your chosen treatment, how and why it works, and if it's right for you before you commit.
Reach out to your local Kalologie Medspa today to book a consultation.

You, but with fewer lines.
Schedule your Botox consultation at a Kalologie Medspa near you.