Subtlety is an art.
Look naturally lifted, contoured and defined. Fillers are an effective way to enhance volume and definition of facial features and lips.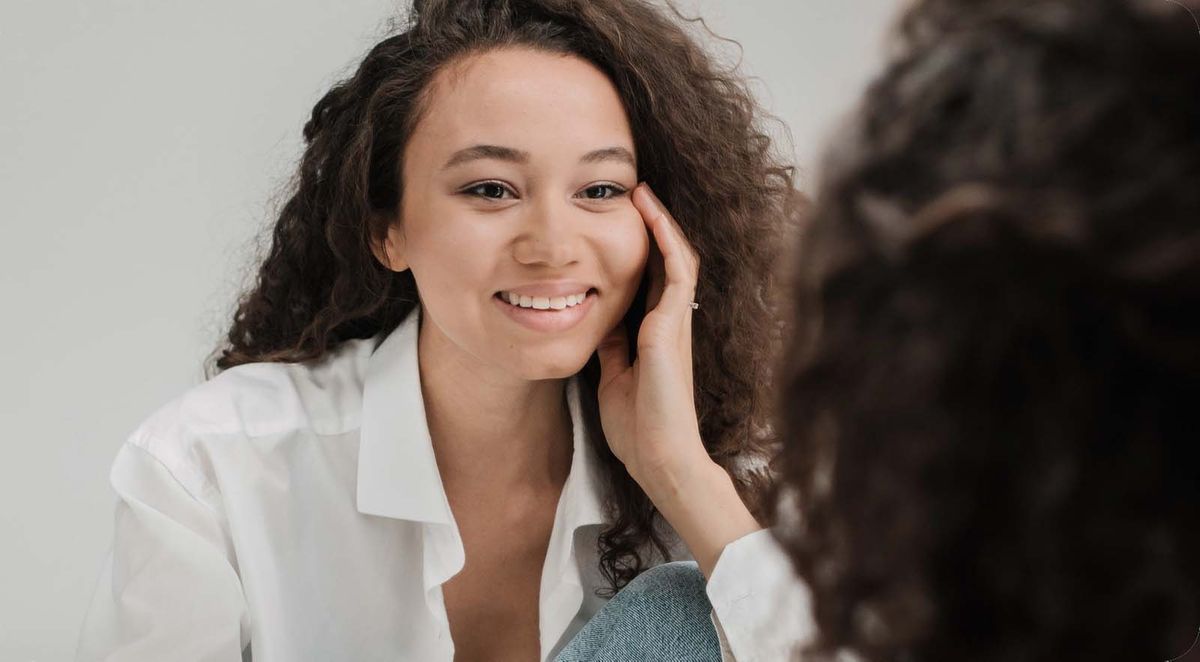 Over time, your skin loses volume. Aging may cause skin to sag, cheeks to flatten, and elasticity to decline. But with the right treatments, they're changes you can minimize.

Hyaluronic acid-based Dermal Fillers, like Juvederm® and Restylane® bring subtle volume, smoothness, and contour to your natural facial structure and features.

When you get Dermal Fillers at a Kalologie Medspa, our experts highlight your natural features for results that last without surgery or overly dramatic changes.

At Kalologie, your desired outcomes will come from educated decisions.
Guidance and care at every step.
When you walk out of a Kalologie Medspa post-filler treatment, we want you to love your physical results. But we also work to ensure that you: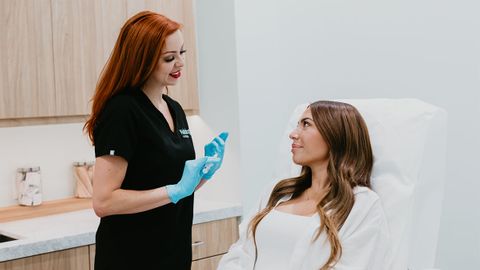 Feel safe during the treatment.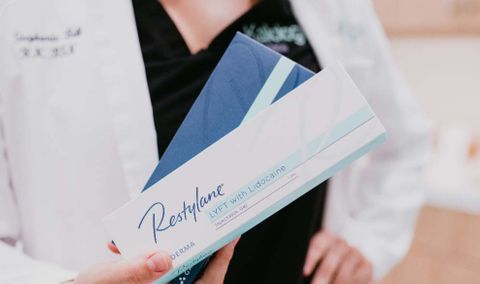 Understand what hyaluronic acid Dermal Fillers are, how it works, and what it can (and can't) do for you.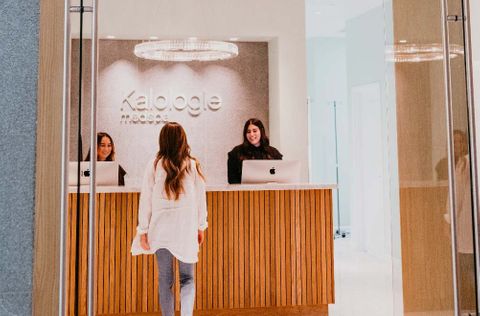 Can't wait to come back. Our clients return to us again and again and we look forward to supporting your needs for however long you need us.
To learn more about starting your Dermal Filler journey at Kalologie, book your consultation now. Our expert staff is ready to see you and answer all your questions.
For more definition and a fuller look
Explore the Dermal Filler options we offer at Kalologie Medspas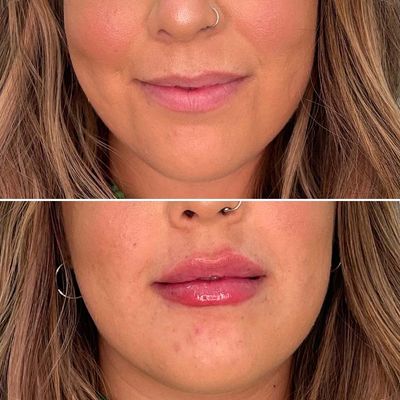 Lip Filler
Whether you are looking for volume, a subtle enhancement, or definition… fillers can help!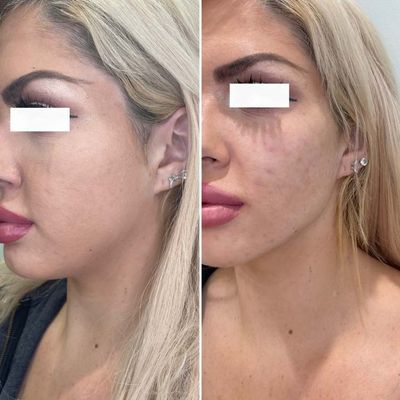 Jawline Filler
Achieve side profile perfection by contouring your jawline with Juvederm and Restylane.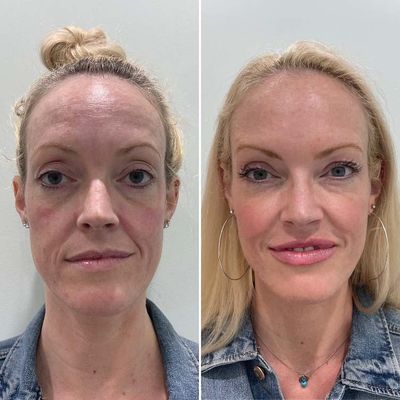 Full Face Rejuvenation
Kalologie injectors consider your full anatomy to enhance your natural features to the fullest!

I received so many compliments

I received so many compliments after getting lip fillers. You can tell [my Kalologie nurse injector] is very knowledgeable. She takes her time to explain the process and answer any questions. I felt my needs were heard, and also appreciated her professional input.

– M. B.

The perfect balance

[My Kalologie nurse injector] is so detail-oriented and knowledgeable. The best part is that she really listens and has helpful suggestions. When I get filler, I really want subtle results, but I also don't want to walk out feeling like I wasted my money. [Kalologie] finds the perfect balance.

- Janice

Made me look brand new!

[My Kalologie nurse injector's] artistic ability with the filler made me look brand new! Alongside her was their aesthetician who helped assist the whole process, I was a little nervous as it was my first time and she was very comforting during the whole process!!

- Nicole

So informative and made me feel so comfortable the entire time.

The atmosphere of the professionalism of the staff sets this place apart from other med spas. This was my first experience with lip filler. My check in process was simple, my nurse injector was so informative and made me feel so comfortable the entire time. Another nurse, knowing it was my first time, went out of her way to help keep me comfortable during my injections. The pain was slim to none and I am so happy with the outcome!

- Cami
What can you expect from your filler transformation?
Extraordinary is our baseline. Here are some of our filler results.
Our Dermal Fillers pair well with…
Bring your aesthetics to a new level. Ask about these treatments as your next step.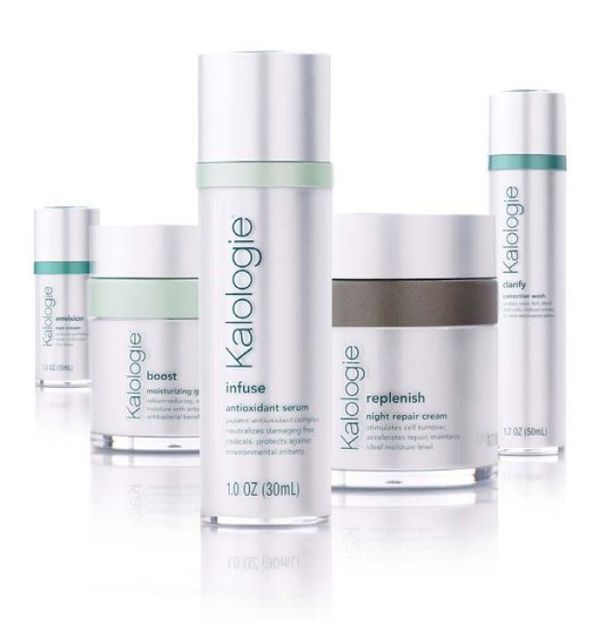 Fillers highlight your facial features.
Enhance your outcomes at home with our Kalologie products. Choose from the expertly curated Kalologie skincare products below to complement your treatment:
FAQ ABOUT OUR DERMAL FILLER TREATMENTS
How long does it take to get filler?
Dermal filler appointments are quick and easy to fit into your busy schedule.
Reach out to your local Kalologie Medspa and see how quickly we can get you in for a visit. Think of your easiest booking experience — we bet we'll be easier.
What should I expect after I get filler?
For the first 24 hours following your filler treatment, you should avoid exercise, excessive sun and heat exposure, and consumption of alcohol. This will minimize the risks of experiencing any temporary side effects.
After that, enjoy beginning to see your results! Typically, only one filler treatment is needed to achieve optimal results. Your results should last between 9 months to two years depending on the type of filler used and area treated. Supplemental touch-up treatments may be required to maintain your results.
Next, book any touch-ups or your next treatment at your local Kalologie Medspa.
How much does filler cost?
The price of dermal filler treatment can vary, so for the most accurate estimate, reach out to your local Kalologie Medspa.
For an estimate of how much our treatments may cost — and to see available financing options — please see our Pricing page.
When should I expect to see results from my filler injections?
Results may vary, but you should begin to see immediate results from your dermal filler treatment after leaving our office.
Who knows? Maybe you'll become one of those gorgeous gallery images yourself.
What if my question isn't listed here?
It's perfectly understandable to have questions before getting dermal fillers.
Our expert practitioners are here for you. We want you to understand your chosen treatment, how and why it works, and if it's right for you before you commit.
Reach out to your local Kalologie Medspa today to book a consultation.

Defined, sculpted and smoothed…
We look forward to helping you achieve your desired results. Book your Dermal Filler consultation at your local Kalologie Medspa today.