Erase your double chin with Kybella.
A permanent treatment without the invasive surgery.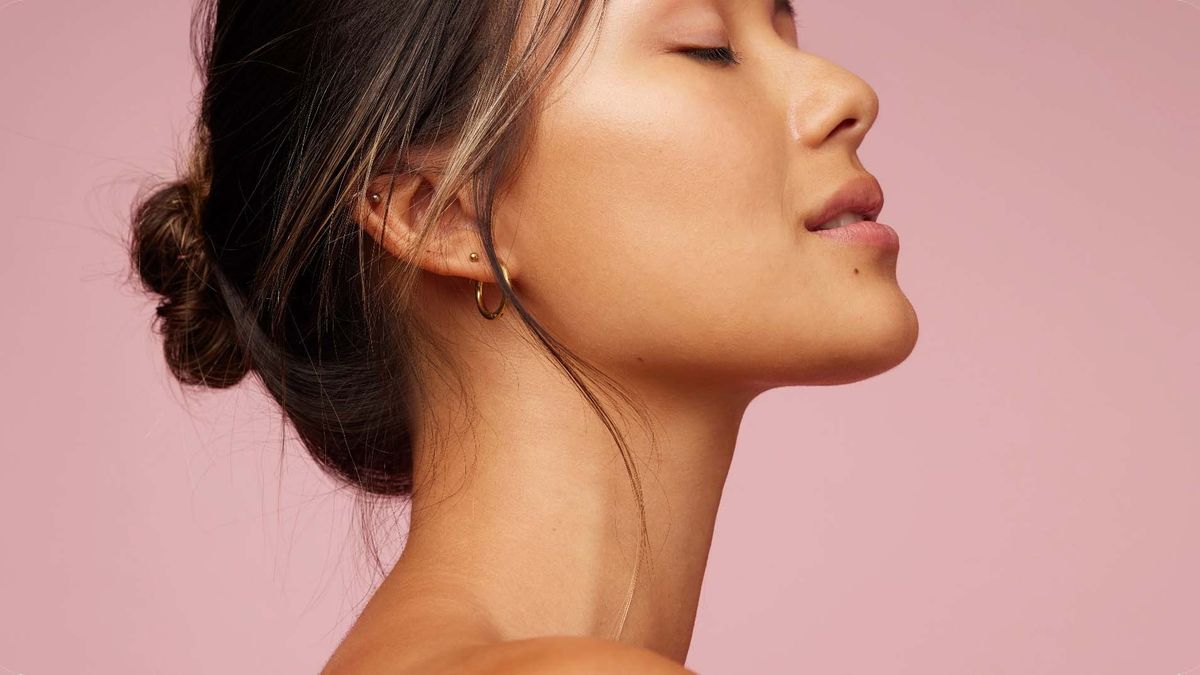 Sometimes, diet and exercise just don't do the trick. Fullness under your chin can be genetics at play.

At Kalologie, we offer two effective paths to addressing submental fullness (the technical term for a double chin) – CoolSculpting and Kybella injections.
Kybella pairs well with…
Ask our in-house experts about adding these treatments to your Kalologie Medspa experience.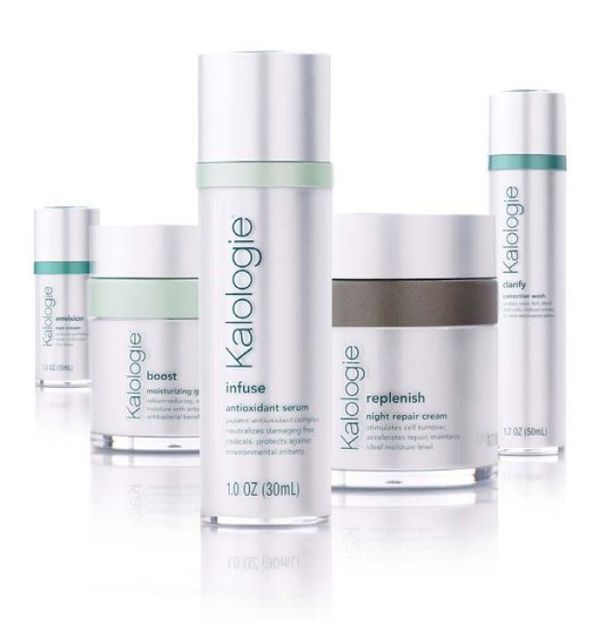 Look and feel your best.
Enhance your outcomes at home with our Kalologie products. Choose from the expertly curated Kalologie skincare products below to complement your treatment:
FAQ ABOUT OUR KYBELLA TREATMENTS
The active ingredient in Kybella is synthetic deoxycholic acid. Deoxycholic acid is a naturally occurring molecule in the body that aids in the breakdown and absorption of dietary fat.
When injected into the fat beneath the chin, Kybella destroys fat cells, resulting in a noticeable reduction in fullness under the chin. Once destroyed, these cells can no longer store or accumulate fat, so further treatment is not expected once you reach your desired aesthetic goal.
How long does Kybella take?
Kybella appointments are relatively quick and easy to fit into your busy schedule.
Reach out to your local Kalologie Medspa and see how quickly we can get you in for a visit. Think of your easiest booking experience — we bet we'll be easier.
What should I do after I get Kybella?
IPL Photo Facials have relatively little downtime — you might experience some redness and swelling which will dissipate soon after your treatment session.
After that, enjoy beginning to see your results! And book your next treatment with us at your local Kalologie Medspa.
How much does Kybella cost?
The price of Kybella can vary depending on your location and how many treatment sessions you book, so for the most accurate estimate, reach out to your local Kalologie Medspa.
For an estimate of how much our treatments may cost — and to see available financing options — please see our Pricing page.
When should I expect to see results from Kybella?
Results may vary, but many of our clients begin to see visible results from Kybella treatments after about 2 to 4 sessions.
Who knows? Maybe you'll become one of those gorgeous gallery images yourself.
What if my question isn't listed here?
It's perfectly understandable to have questions before getting Kybella.
Our expert practitioners are here for you. We want you to understand your chosen treatment, how and why it works, and if it's right for you before you commit.
Reach out to your local Kalologie Medspa today to book a consultation.

A sleek facial profile, without the invasive surgery.
Ready to get rid of a double chin? Book a Kybella consultation at your local Kalologie Medspa today.