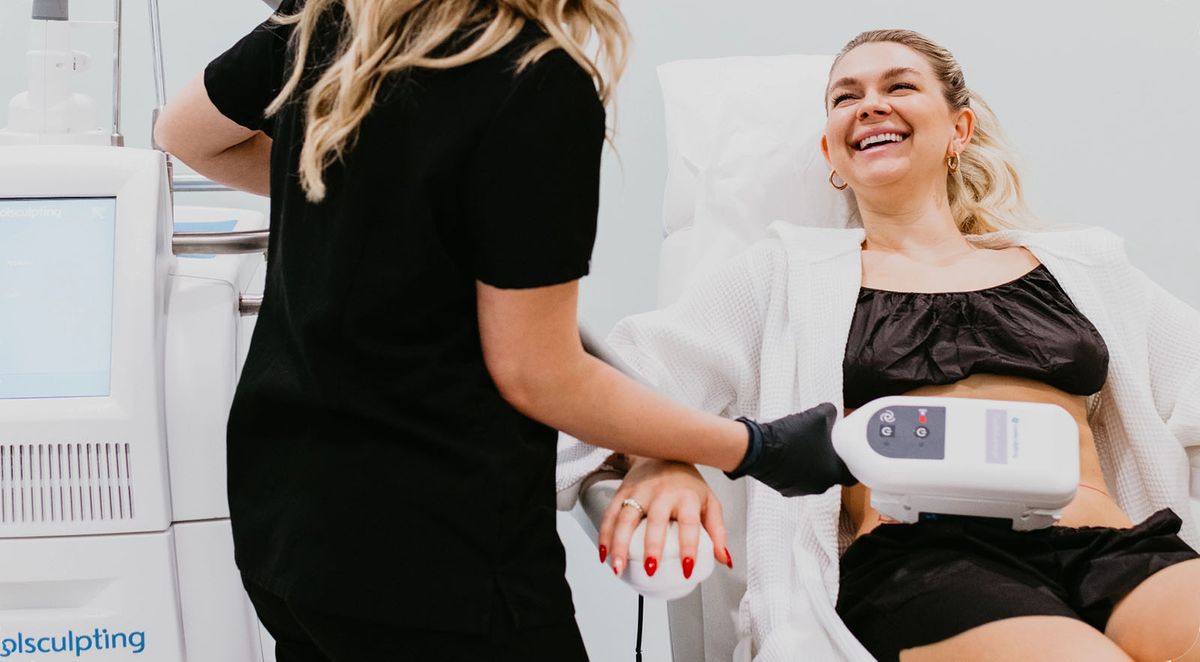 No matter your lifestyle, sometimes stubborn fat just won't budge. There are many different reasons why diet and exercise might not be effective in losing stubborn pockets of fat — however, there is an effective, safe, and scientifically proven solution.

CoolSculpting can result in up to 20–25% fat reduction after a single treatment, with little to no downtime.

These long-term results are achieved with a safe, noninvasive, in-office procedure.

Making progress on your body goals has never been easier. Come in to your local Kalologie Medspa for a CoolSculpting consultation today.
Guidance and care at every step.
When you walk out of a Kalologie Medspa post-CoolSculpting treatment, we want you to love your physical results. But we also work to ensure that you: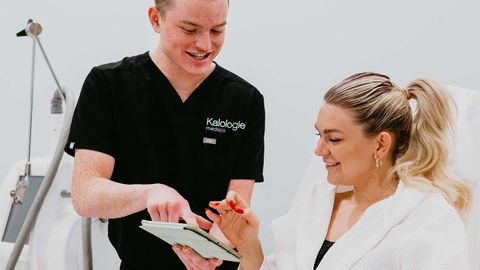 Feel safe during the treatment.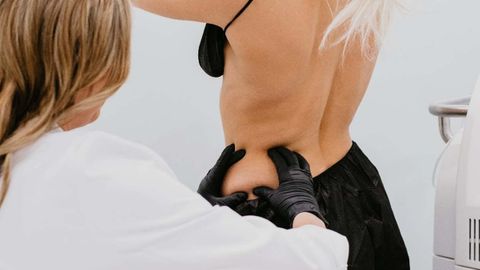 Understand what CoolSculpting is, how it works, and what it can (and can't) do for you.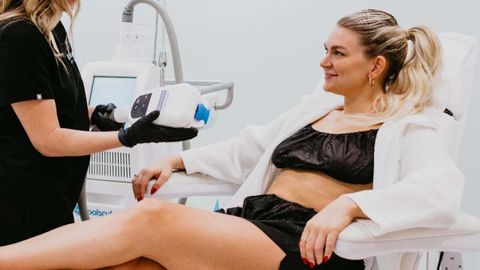 Can't wait to come back. Our clients return to us again and again and we look forward to supporting your needs for however long you need us.
To learn more about starting your CoolSculpting journey at Kalologie, book your consultation now. Our expert staff is ready to see you and answer all your questions.

LOVING my results

Love the feeling I get when I come here, the staff makes me feel like I am hanging out with friends and not a med spa. Very welcoming and am LOVING my results with my coolsculpt.

- Krystine

Painless

I had the best experience today getting coolsculpting for the first time! The treatment was painless and took about 35 mins for each section. Super professional! Will be back for my second treatment soon!

- Kait
What can you expect from your CoolSculpting transformation?
Extraordinary is our baseline. Here are some of our CoolSculpting results.
Our CoolSculpting pairs well with…
Keep your body looking and feeling its best. Taking care of your body is a continual process.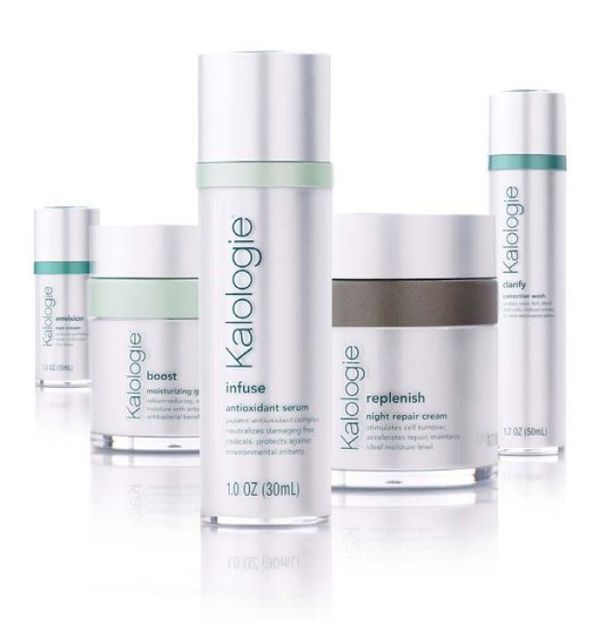 Love your look. Love your skin.
Take the Kalologie Medspa experience home with you by trying one of our expert-recommended Kalologie products.
How does CoolSculpting work?
This fat reduction treatment relies on a well-known property of fat cells: they don't like the cold. When targeted, at a certain temperature fat cells will freeze and die. Because fat cells freeze at higher temperatures than surrounding tissues, these cells can be targeted with CoolSculpting technology while leaving surrounding tissues unharmed.
During the treatment, a gel pad and applicator are applied to the target area. The CoolSculpting applicator delivers controlled cooling to the targeted fat.
In the weeks following CoolSculpting treatment, the body will naturally process and eliminate the dead fat cells, naturally decreasing the appearance of stubborn fat on your body.
What is it like to get CoolSculpting?
During your treatment, you may initially experience sensations of mild pinching, intense cold, tingling, and stinging at the treatment site, which subside as the area becomes numb. During your procedure, you can feel free to read, check email, or even take a nap.
Reach out to your local Kalologie Medspa to get started with your first session today.
How many CoolSculpting treatments are needed?
Most patients experience little to no downtown after CoolSculpting treatment. As the frozen fat cells get eliminated by the body after treatment, you should start to see results in the 2-6 months that follow.
After that, enjoy beginning to see your results! Next, your next treatment at your local Kalologie Medspa.
How much does CoolSculpting cost?
The price of a CoolSculpting session can vary depending on your location and the area you are looking to treat, so for the most accurate estimate, reach out to your local Kalologie Medspa.
For an estimate of how much our treatments may cost — and to see available financing options — please see our Pricing page.
What if my question isn't listed here?
It's perfectly understandable to have questions before getting CoolSculpting.
Our expert practitioners are here for you. We want you to understand your chosen treatment, how and why it works, and if it's right for you before you commit.

Contour your body safely and effectively with CoolSculpting.
Freeze away stubborn fat and see the results you've been waiting for. Book your CoolSculpting consultation at your local Kalologie Medspa today.