Quick and easy Laser Hair Removal with permanent results.
Unwanted hair will become a thing of the past. Laser Hair Removal is a safe and easy way to stop waxing or shaving for good.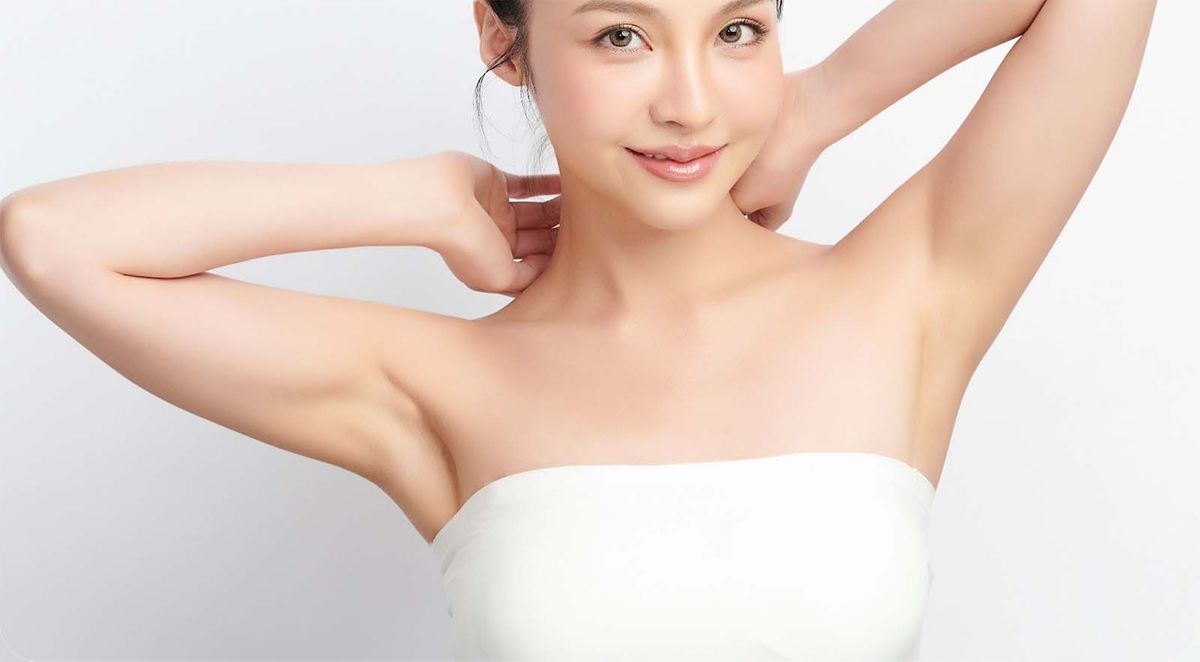 For the smoothest possible feel and hair-free skin with little to no maintenance, Laser Hair Removal is the answer.

It's an investment in long-term hair-free confidence that pays for itself time and again, compared to shaving and waxing.

When you get Laser Hair Removal at a Kalologie Medspa, you can be confident your laser technician is an expert at treating your skin and hair type (even if you have tattoos and moles).

They'll walk you through everything you need to know for a stress-free procedure with minimal discomfort.

Practically painless

Having gone to another med spa for hair removal, I know what kinds of technology they have out there, and this place is a million times better… And if you try Kalologie, it's practically painless, that's how I felt the first time I went here because it's much closer for me to do touch ups here since I moved … I don't have to use any numbing cream, or advil, it's quick and easy.

-Liz

Welcoming, knowledgeable, professional

Had a wonderful experience getting laser hair removal here. The staff and technicians are all very welcoming, knowledgeable, and professional. Booking appointments or switching appointment times was never a hassle. The scheduling is organized & I never waited longer than 5-10 mins once arriving. Also I was having laser hair removal in an area where I have a tattoo … I never had any problems with this,  they were always very careful working around the tattoo which made me feel comfortable.

- Tracy

The results are amazing

The nurses who perform the service are really thorough and great at what they do. I've had treatments done by three different nurses and they're all really skilled. The results are amazing, the hair grows back very, very sparsely and very, very slowly.

- April
Laser Hair Removal pairs well with…
Ask our expert practitioners about these treatments as your next step.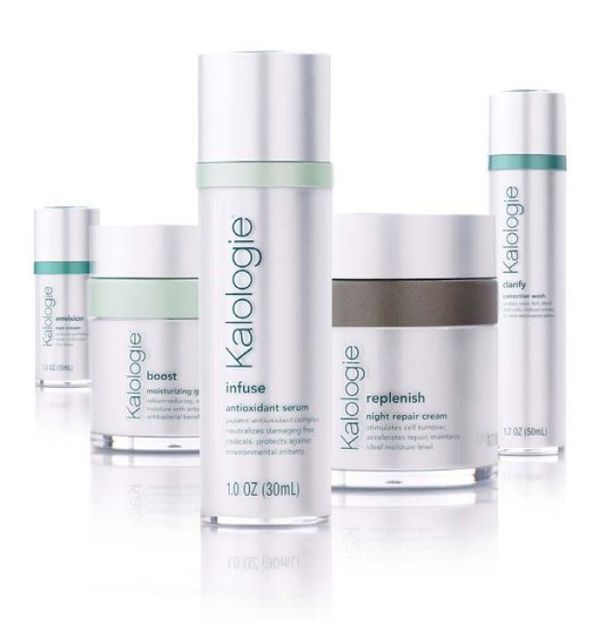 Look and feel your best.
Enhance your outcomes at home with our Kalologie products. Choose from the expertly curated Kalologie skincare products below to complement your treatment:
FAQ ABOUT OUR LASER HAIR REMOVAL
How does laser hair removal work?
When treating unwanted hair, our diode laser targets melanin in the hair follicles. This disrupts the hair growth while leaving surrounding tissue unharmed — why laser hair removal is less irritating than waxing.
Plus, our Diode Laser Hair Removal System is the gold standard for hair removal technology. The overall result is quicker, virtually pain-free, and extremely effective hair removal treatment.
Who can get laser hair removal?
The Diode Laser Hair Removal System is generally suitable for all skin tones and types of hair. Your Kalologie expert practitioner will walk you through the results and process you can expect for your unique hair and skin — such as how we handle tattoos. But rest assured, you will be safely taken care of and guided to the results you're looking for.
How long does laser hair removal take?
Laser hair removal appointments are quick and easy to fit into your busy schedule.
However, because not all hair will be in the same growth stage at the same time, most people need multiple treatment sessions to achieve desired results.
You will see decreased hair growth from the very first treatment, but that wow-worthy 70-90% reduction of hair growth will come after a series of treatments. After you've completed your treatment series, your results should last up to five years.
Reach out to your local Kalologie Medspa to get started with your first session today.
What should I expect after I get laser hair removal?
For the first 24 hours following your laser hair removal treatment, you should avoid exercise, excessive sun and heat exposure, and wear loose-fitting clothes around the treated area. This will minimize the risks of experiencing any temporary irritation.
After that, enjoy beginning to see your results! Next, your next treatment at your local Kalologie Medspa.
How much does laser hair removal cost?
The price of laser hair removal can vary depending on your locations and the amount of treatment sessions you need, so for the most accurate estimate, reach out to your local Kalologie Medspa.
For an estimate of how much our treatments may cost — and to see available financing options — please see our Pricing page.
What if my question isn't listed here?
It's perfectly understandable to have questions before getting laser hair removal.
Our expert practitioners are here for you. We want you to understand your chosen treatment, how and why it works, and if it's right for you before you commit.
Reach out to your local Kalologie Medspa today to book a consultation.

See us today. Toss your razor tomorrow.
Long-term smoothness and shaving-free days are ahead. Book your Laser Hair Removal treatment at your local Kalologie Medspa today.